This is the most versatile essential oil
Lavender Essential oil is an antiseptic, analgesic, anti-inflammatory, relaxant and much more….
It helps to reduce the scars from minor burns, scratches, abrasions or cuts
Tones and revitalises your skin
Calms and relaxes you when inhaled or applied to your skin
100% PURE AUSTRALIAN LAVENDER ESSENTIAL OIL
At a glance - why you need to buy a bottle of this lavender essential oil: 
You're buying direct from an Aussie grower
Top quality flowers distilled
Amber glass for long lasting storage
Dripper to accurately measure drops
No pesticides
Lavender essential oil is so versatile that no home, car glove box or even handbag should be without a bottle. Used on the skin, the lavender oil will tone and revitalise.  It's also known to help all types of skin problems such as acne, oily skin, sunburn, wounds and psoriasis. It can be used as an insect repellent and is a natural remedy for head lice.
This lavender oil is especially useful to reduce scarring from minor cuts, burns, abrasions and it will also lessen the itchiness and pain from bites or stings. Its anti-inflammatory and antiseptic properties will help to combat and heal minor infections, naturally.
Plus, it will also help to calm and relax. Add a few drops of the oil to an oil burner, a warm bath or put a drop on your wrists and temples.
Make your own household sprays, pop a drop or two on a cotton wool ball and put in the vacuum cleaner as an air freshener.
There are many natural remedies that utilise lavender oil. Lavender essential oil is one of the safest essential oils.
Stored in a dark, cool cupboard it will last for many years.
Size: 12ml
Australian Grown.
Our essential oil is so versatile we've included it in these bundles:
Pamper & Relaxation Essentials / Eye Soothing Duo / Sleep & Relax / Relaxation Essentials / Soothing Essentials – Small / Soothing Essentials – Large
All found in our Natural Therapy Shop.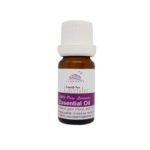 Lavender Essential Oil
Your review
* Review is required
Email
* Email is required