A unique flavour for your culinary creation
If you want to cook with lavender but don't want visible lavender flowers, then this lavender cooking essence is ideal
It is great in both sweet or savoury dishes
Experiment in the kitchen to achieve your favourite creation
LAVENDER COOKING ESSENCE - DARE TO BE DIFFERENT
Cooking with lavender is delicious with the correct lavender essence
At a glance - why you should buy this lavender essence to cook with.
You're buying direct from an Aussie grower
It's the correct lavender to cook with - no need to worry
No pesticides or chemicals
Amber glass jar for safe storage
Dripper for accurate measurement
Impress your family and friends when you cook with lavender cooking essence. It's ideal for when you want the delicious flavour but you don't want to see the dried flowers.
This cooking extract is 100% pure and natural. Add it to recipes like cakes, jams, ice cream, icing/frosting and desserts.
I bet you can think of lots of culinary creations that you can add that unique touch. Just let your imagination go wild!
You must make sure that you are buying the right kind of lavender cooking essence though. Just make sure it has a sweet smell. This one is everything that you need it to be to cook with.
Size 12ml
Product of Australia.
Want to try our Culinary Lavender? Buy both together and save on the Culinary Duo from our Home and Garden Shop.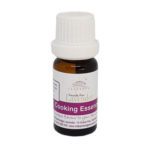 Lavender Cooking Essence
Your review
* Review is required
Email
* Email is required